Thank you choosing Coal Creek Oral Surgery and Dental Implant Center. Our primary mission is to deliver the best and most comprehensive oral surgery care available.
An important part of the mission is making the cost of optimal care as easy and manageable for our patients as possible by offering several methods of payment for your treatment. For your convenience, we accept cash, check, and most major credit cards. We deliver the finest care at the most reasonable cost to our patients; therefore, payment is due at the time service is rendered unless other arrangements have been made in advance.
Payment for procedures is due on the day of your surgery. We gladly partner with third-party financing companies, such as CareCredit and Lending Club, which can help you finance your treatment with a number of convenient plans, including no-interest, low-interest, and long-term plans. Applying for these financing options is easy and you will usually find out whether you qualify within a few minutes.
Payment Options
Cash, Check (see terms below), Visa or Master Card, Discover, or American Express
6 Month NO INTEREST payment plans with CareCredit, Lending Club
12 Month NO INTEREST available for patient's cost exceeding $7500. (Exceptions may be approved by management). CareCredit, Lending Club

Allow you to pay overtime with NO INTEREST (if paid within the promotional period. Otherwise, interest is assessed from purchase date. Minimum monthly payment required)
Convenient, low monthly payment plans also available subject to credit approval)
No annual fees or pre-payment penalties
Coal Creek Oral Surgery and Dental Implant Center requires payment prior to the beginning of your treatment.
For patients with dental insurance, we are happy to work with your carrier to maximize your benefits and directly bill them for reimbursement for your treatment. You will be given an "estimated" cost for your treatment, which is due the date your services are rendered.
Please note: Some of all procedures may not be covered by your insurance plan. You are fully responsible for the costs of these services, regardless of insurance estimates.
Should you fail to show or cancel your scheduled surgery appointment without giving a 48-hour notice, you will be subject to a $100.00 cancellation fee. You will then be required to "pre-pay" the full amount of your surgery PRIOR to being put back on our schedule. This is regardless of any insurance plan you may carry. Should this generate an over-payment on your account once we receive your insurance reimbursement, we will gladly send you a refund.
Account balances over 45 days are the patient's responsibility, regardless of insurance coverage.
Account balances over 60 days are subject to billing charges until paid in full and may be referred to an outside source for collection action. You will be responsible for any such collection and/or attorney fees.
Payments by check (personal, business, cashier's, or money order) over $1000 must be paid two weeks prior to your scheduled surgery.
Coal Creek Oral Surgery and Dental Implant Center charges $50.00 for returned checks.
If you have any questions, please do not hesitate to ask. We are here to help you get the care you want and need. Please contact us at 720-588-2505.
Insurance
At Coal Creek Oral Surgery and Dental Implant Center, PLLC we make every effort to provide you with the finest care and the most convenient financial options. Our knowledgeable front office staff will do everything they can to maximize your benefits and keep your out-of-pocket expenses as low as possible.
We will be happy to assist in filing your claim with your insurance company on your behalf, but the responsibility for payment is yours. We can not control decisions made by your insurance company.
If you have any problems or questions, please ask our staff. They are well informed and here to assist you. They can be reached by phone at 720-588-2505
Please call if you have any questions or concerns regarding your initial visit.
Please bring your insurance information to your first office visit so that we can expedite reimbursement. If you wish to receive a quote on treatment, insurance information (dental and medical) must be given to our insurance coordinator before your appointment. Please call our office at 720-588-2505 to verify that your insurance information is up to date if there are changes in your coverage.
We accept all dental plans as long as you can choose your provider.
Major insurance plans including:
Aetna
Delta Dental Premiere / PPO Access
MetLife (including Tricare)
United Concordia
Medicaid
This list can change, so feel free to call our practice to see if we can bill your carrier.
We are proud to be part of a savings plan that many doctors take through out Colorado. Always giving you the most affordable price even when you don't have an insurance plan.
Comprehensive Dental Discount Plan
15% off All treatments plans
Dental Savings Plan is designed to provide you the most affordable price.
It's a discounted fee schedule for all services.
You SAVE on everything NO yearly maximums.
NO deductibles
NO claim forms
NO pre-authorization requirements
NO health questions
NO pre-existing conditions limitations
No one will be denied coverage
NO waiting periods (for major dental procedures)
Cosmetic, Implant & Sedation Procedures are included
This Plan does not coordinate with any other insurance
You will not be signed out for rate increases or cancellations. You will receive a membership card. You will receive a list of doctors in the area that also are part of your policy. Your plan is effective the date you sign up in office.
CareCredit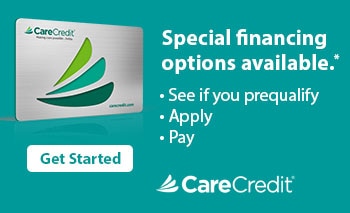 If financing is required for larger treatment plans, you can apply for CareCredit.
CareCredit is a health care "credit card" that allows you to get the treatment you need now and then pay for it in small monthly payments. When you pay the total amount off in full within the agreed-upon time period, you may not have to pay any interest.
Lending Club

Lending Club is a peer-to-peer lending company that is registered with the SEC. The convenient online lending platform makes it easy to apply for a loan.
A loan from Lending Club makes it easy for you to get the care you need right away and then pay for it over time in affordable monthly payments.
More information about this service: https://www.lendingclub.com/loans/personal-loans