Flat Irons Spear Education Study Club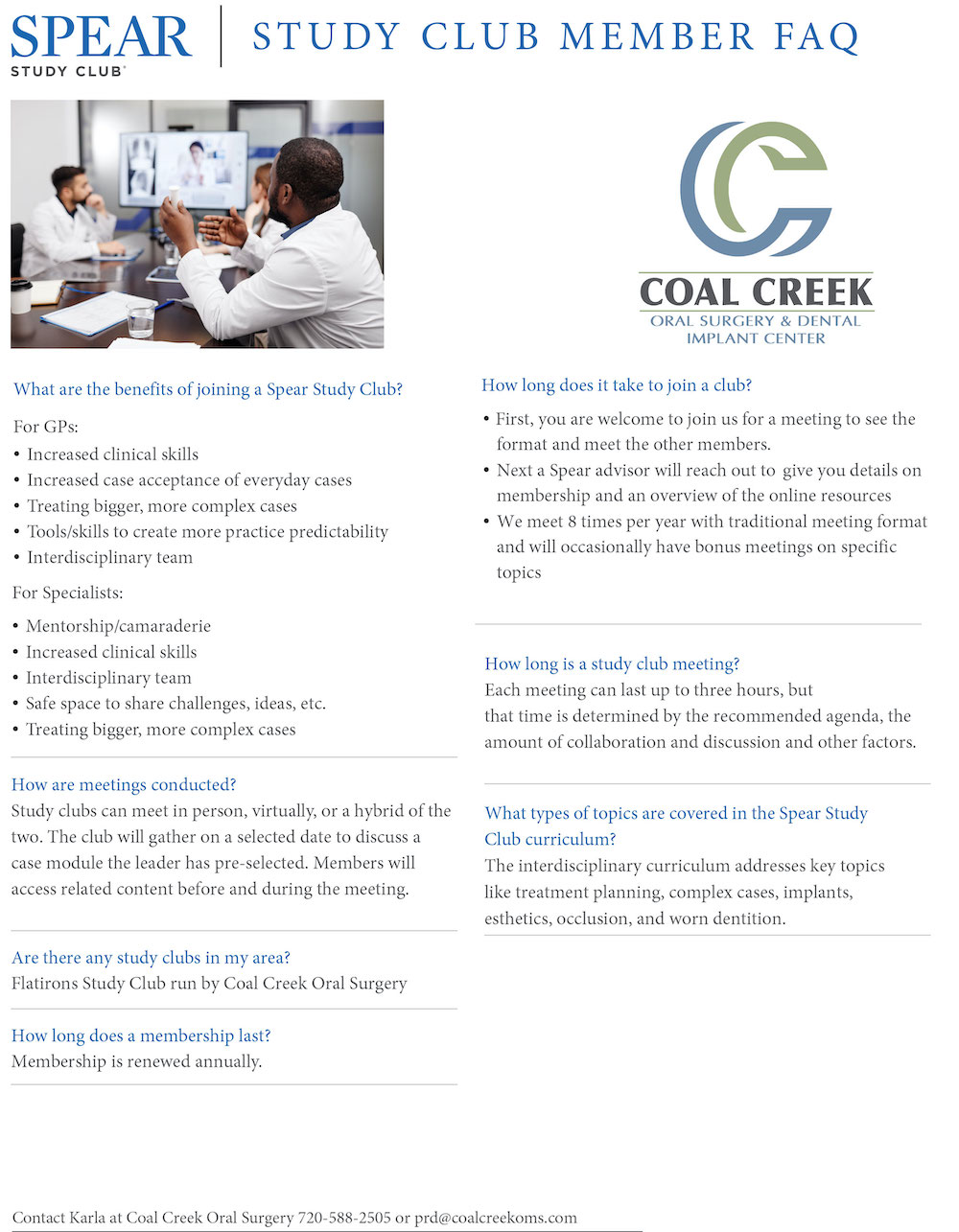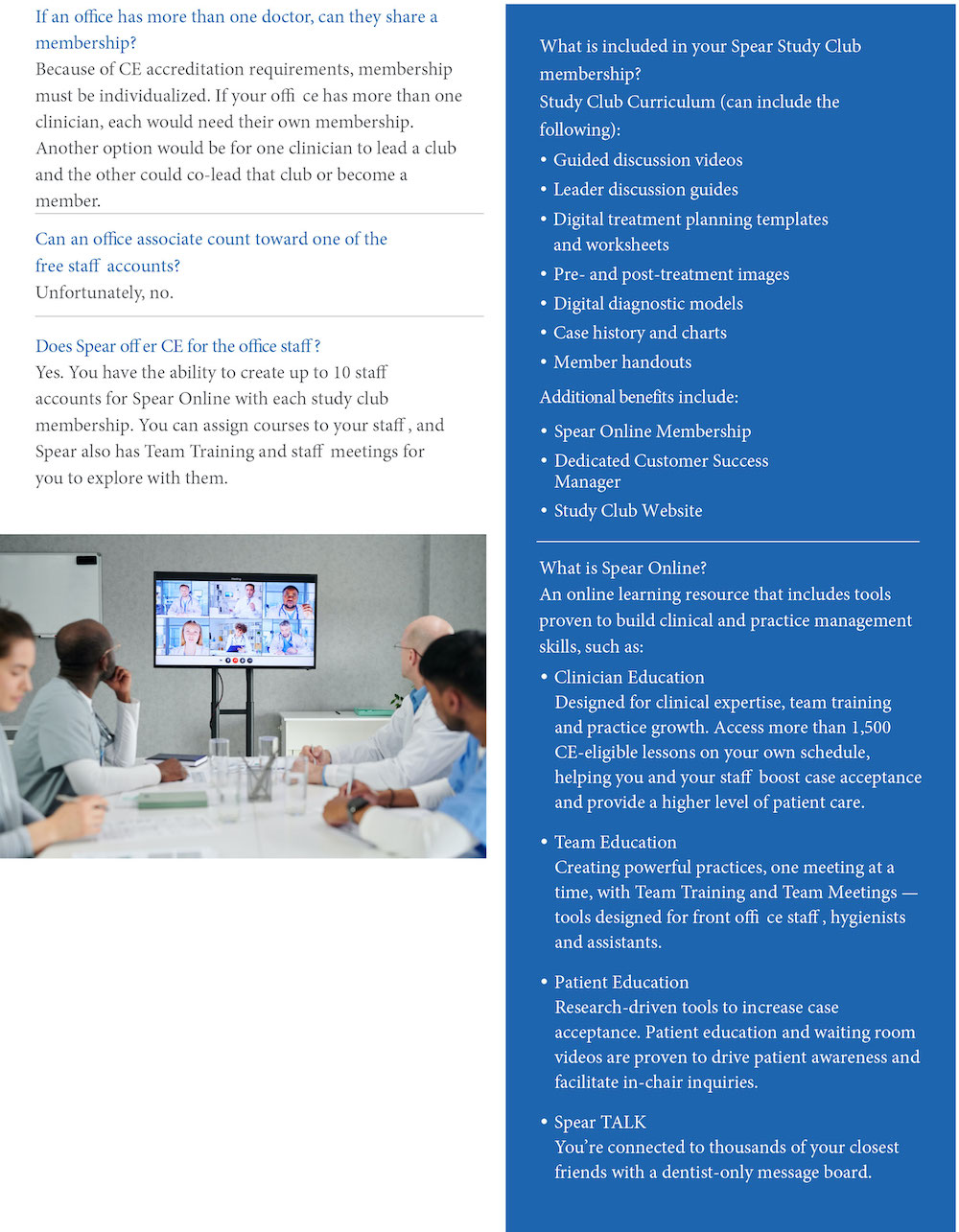 What are the benefits of joining a Spear Study Club?
For GPs:
Increased clinical skills
Increased case acceptance of everyday cases
Treating bigger, more complex cases
Tools/skills to create more practice predictability
Interdisciplinary
For Specialists:
Mentorship/camaraderie
ncreased clinical skills
Interdisciplinary team
Safe space to share challenges, ideas, etc.
Treating bigger, more complex cases
How are meetings conducted?
Study clubs can meet in person, virtually, or a hybrid of the two. The club will gather on a selected date to discuss a case module the leader has pre-selected. Members will access related content before and during the meeting.
How long does it take to join a club?
First, you are welcome to join us for a meeting to
see the format and meet the other members.
Next a Spear advisor will reach out to give you
details on membership and an overview of the onlineresources
• We meet 8 times per year with traditional meeting
format and will occasionally have bonus meetings on
specific topics
How long is a study club meeting?
Each meeting can last up to three hours, but that time is determined by the recommended agenda, the amount of collaboration and discussion and other factors.
What types of topics are covered in the Spear Study Club curriculum?
The interdisciplinary curriculum addresses key topics like treatment planning, complex cases, implants,
Are there any study clubs in my area?
Flatirons Study Club run by Coal Creek Oral Surgery
How long does a membership last?
Membership is renewed annually.