Oral Pathology & Biopsy are key to the early detection of oral cancer. Oral pathology is the study of the causes and effects of different diseases that can affect the mouth. The inside of the mouth is covered in a thin pink coral color tissue called mucosa. If you notice changes or anything out of the ordinary along your gums, cheeks, throat, or tongue this may require a biopsy. Some of the things to look for are:
Red or white patches
Sores/ulcers that last longer than two weeks
Lumps or rough spots on the gums, lips
Unusual swelling
Difficulty chewing or swallowing
Numbness in or around the mouth
Chronic sores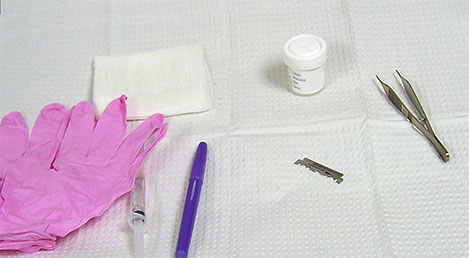 Biopsies are used to detect a variety of oral pathologies that can affect the mouth, gums, tongue, throat and cheeks. Finding oral cancer early is our biggest concern, but there are other pathologies we can find.
Precancerous cells
Blood clotting disorders
Infections
Noncancerous growth and lesions
Systemic amyloidosis, or abnormal proteins
What happens during a biopsy?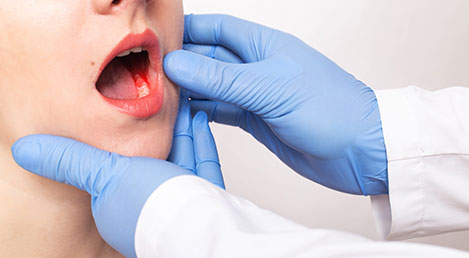 A biopsy is a routine procedure performed in our office. A sample of lesion or radiolucency is taken and sent to an Oral Pathologist who will then view the sample under a microscope to look for abnormal cells.
Most biopsies are noninvasive and require little to no downtime or recovery period.
DOES A BIOPSY MEAN CANCER?
A biopsy is a sure way of detecting whether you have oral cancer or not. However, just because your dentist has referred you for a biopsy does not mean that you have oral cancer. Oral cancer symptoms often do not show up until the cancer has progressed. Early detection is key in diagnosing oral cancer and other types of oral pathology. This is why routine dental care with your general dentist is vital.
HOW CAN I REDUCE THE RISK OF GETTING ORAL CANCER?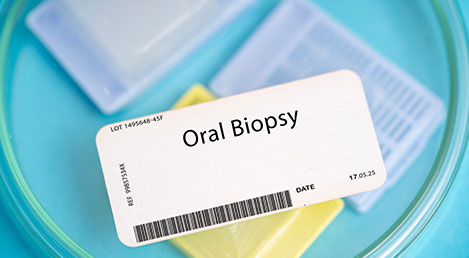 There are certain risk factors that can significantly increase your risk of oral cancer. Doing your best to avoid these will help you reduce the chances of getting oral cancer. These include:
Smoking tobacco, E-cigarettes
Chewing tobacco
Human papilloma virus (HPV)