If you are missing teeth, chances are good that you are exploring all your replacement options. You may have discussed dental implants with your general dentist but been told that your dental bone is too weak to support an implant.
Don't give up there.
Dr. Hayes is a skilled oral surgeon with advanced training in procedures like bone grafting, which can restore health and density to your bone. Through bone grafting, you can become a much better candidate for a secure and stable dental implant.
At Coal Creek Oral Surgery and Dental Implant Center, we make use of high-tech digital imaging and the latest advanced techniques to restore your oral health in ways you might not have even thought were possible.
What Is Bone Grafting?
Grafting is the process of restoring damaged tissue using new donor tissue. You've likely heard of grafting in the context of skin grafting for people who have suffered a severe injury, such as a burn.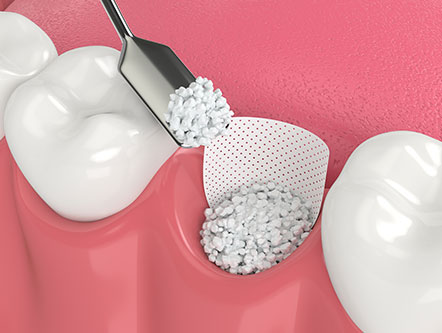 Bone grafting is a similar idea, but instead we are working to restore and build up the health of the bone structure beneath your gum tissue. This can be done in a number of different ways, and Dr. Hayes will recommend the process that best fits your needs and your goals. For instance:
If we are removing a tooth prior to replacement with an implant, we can use a process called ridge preservation, in which we place a bone graft at the time of the extraction to help prevent the bone from becoming diminished.
We can place a bone graft at the same time as your implant to improve integration and stability.
We can use a variety of materials, including donor bone from your own body and even a growth-factor containing protein compound known as bone morphogenetic protein (or BMP) to stimulate bone growth and regeneration.
RIDGE AUGMENTATION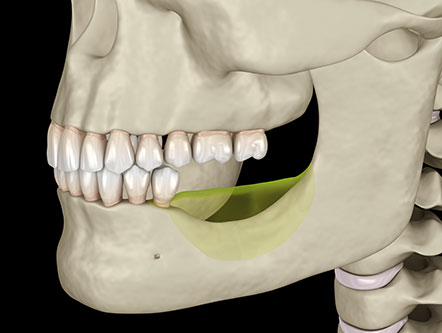 A common use of bone grafting is for ridge augmentation. Ridge augmentation can recapture the natural contour of your gums and jaw after the loss of a tooth as a result of trauma, congenital anomalies, infection, or periodontal disease. To achieve an ideal amount of gum and bone as a support for surrounding restorations or implants may require both hard- and soft-tissue reconstruction.
After the loss of one or more teeth, your gums and jawbone may become indented where the tooth or teeth once were. This occurs because the jawbone recedes when it no longer has to hold a tooth in place. Not only is this indentation unnatural looking, it also causes the replacement tooth to look too long compared to the adjacent teeth. This can also create an area that is difficult to keep clean.
Ridge augmentation uses bone and tissue-grafting procedures to fill in the indented area of the jaw and gums, which leaves you with a smooth gum line that coexists with your restoration or dental implant.
Determining Which Treatments Are Right for You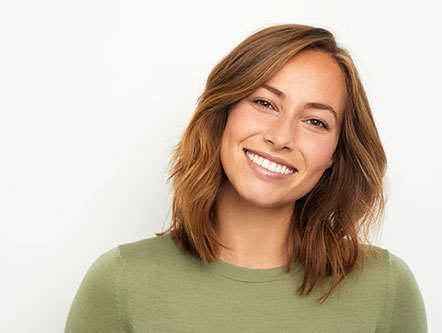 Every case is different. You will have different needs based on a multitude of factors, including your age, the location and size of the tooth we are replacing, and your overall oral health. This is why it pays to discuss your options with a skilled oral surgeon like Dr. Hayes.
He will apply his expertise and experience to your case and lay out all your options as well as what you can expect from each one. One of our goals is to enhance your understanding of your oral health so you can make informed decisions about your care.
We know you have a lot of questions and that you might be feeling worried about upcoming oral surgery. Dr. Hayes has chosen his team carefully, combining the perfect mix of skill and compassion, and we are here to help you have the best possible oral surgery experience.
Please call our office today to schedule your consultation with Dr. Hayes so you can learn more about your options.